Health education for a safer, active lifestyle for seniors.
Managing Concerns About Falls
This 8-week fall prevention program was developed by Boston University as a way to help people prevent falls.
Sessions include:
Facts about falls
Evaluating concerns about falling
Exercising & fall prevention
Improving balance
Recognizing fall hazards
The program offers fall prevention strategies and suggests changes in daily life that can help reduce the fear of falling.
Beneficial for people who have fallen, have a fear of falling, and those who want to learn to manage fall concerns.
Wellness Initiative for Senior Education (WISE)
WISE offers activities and discussion to better understand the aging process and how lifestyle choices and behaviors impact health, among other topics. This program has six sessions that range from one and a half to two hours in length.
Participants that complete the program are eligible for door prizes!
More information:
Phone: 574-284-7132
Email: healtheducation@realservices.org
Toll-free: 800-552-2916

CLASSES
Thank you to those who were able to attend classes. We enjoy bringing you quality health education.
We will resume classes in Spring 2024. Click the button below to express your interest.
Tell us where you'd like classes!
---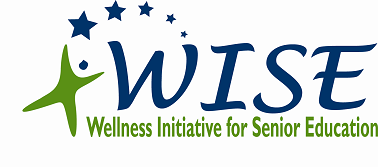 CLASS
November 6 - December 11
Mondays, 10am - 12pm
1ROOF Southeast Neighborhood Center